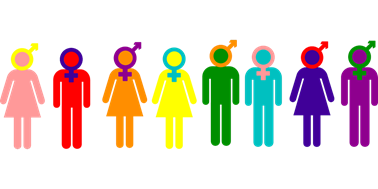 CLINICAL EDUCATION AT SUNSERVE
THE NEED:
Medical, mental health and addiction treatment professionals in South Florida are required to provide "culturally competent patient and family centered care." (Joint Commission). LGBT persons have a right to expect such cultural competency at Florida licensed agencies, facilities and private practices not only in providing a welcoming atmosphere, but also in the delivery of services that address unique needs and are based on best practices.
OUR MISSION:
SunServe is dedicated to the goal of being a resource for the community of clinical professionals who serve the LGBT community. Our clinical staff and many members of our Therapists Collective share their special expertise in clinical training programs. (SunServe is licensed by the Florida Department of Health to provide CEUs to mental health and nursing professionals).
THE IMPACT:
Hundreds of mental health professionals have been trained on site at SunServe either in graduate student clinical placement or as post graduate Florida registered interns working for licensure.
Thousands have attended training events provided by SunServe at our offices or at agencies across South Florida, often in affiliation with other organizations and graduate programs at area universities.
OUR PROGRAMS:
FLORIDA INSTITUTE FOR GROUP FACILITATION:
Partnered with the Florida Chapter of the International Association for Social Work with Groups, SunServe offers a certification program for group facilitators. Click here for more information.
ANNUAL QUALITY CARE CONFERENCE:
Partnered with Barry University's Schools of Social Work and Education, SunServe presents a full day conference each fall on in-depth topics for clinical professionals. Click here for more information.
TRANSGENDER CARE CONFERENCES:
SunServe is a founding partner in a multi-agency consortium that provides state of the art transgender medical and mental health care training to clinical professionals. Click here for more information.